Paul I. Sheykhzadeh In Memoriam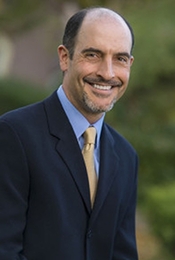 The biggest evolution in GI recently is in the treatment of hepatitis C, which went from a difficult and arduous process to an almost universally curative therapy with minimal side effects.
With the heaviest of hearts, we regret to inform everyone that our beloved Dr. Paul Sheykhzadeh lost his life recently in a tragic climbing accident. Paul first joined Digestive Health Associates in 2002. He had a well-deserved reputation for clinical excellence, technical skill, and true caring for all of his patients. Paul was respected and loved by the DHA staff, his partners, and his medical colleagues throughout our community. He always brought a positive energy to his work, always ready to do more than expected to help his patients and his partners. He led by example, inspiring everyone around him to achieve their highest potentials.
Paul had meaningful responsibilities in the community, having served as Chief of Staff at Saint Mary's, and more recently on their Governing Board. He spent much of his discretionary time for more than a decade selflessly helping others as a search and rescue volunteer member of the Washoe County Sheriff's Hasty Team. He enjoyed traveling, exploring, sharing time with friends, and enjoying a good meal with an excellent wine. He has left behind the loves of his life, Mary and her daughter Aspen, as well as his parents and sister. Paul was caring, thoughtful, loving, joyful, mischievous, adventurous, serious, and dedicated – he was a person of great substance. We have lost an irreplaceable friend.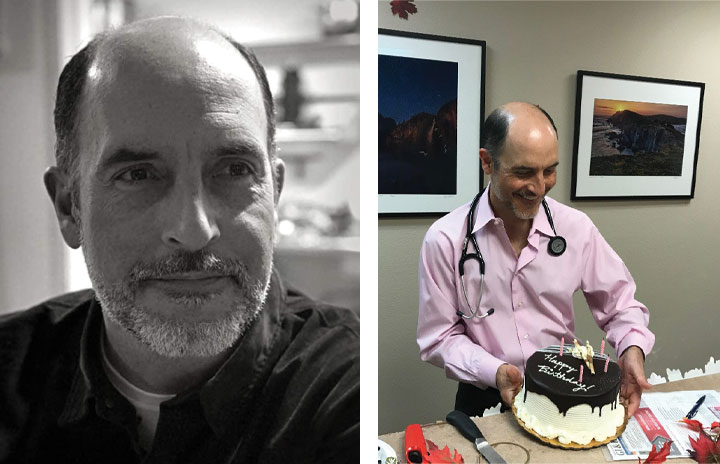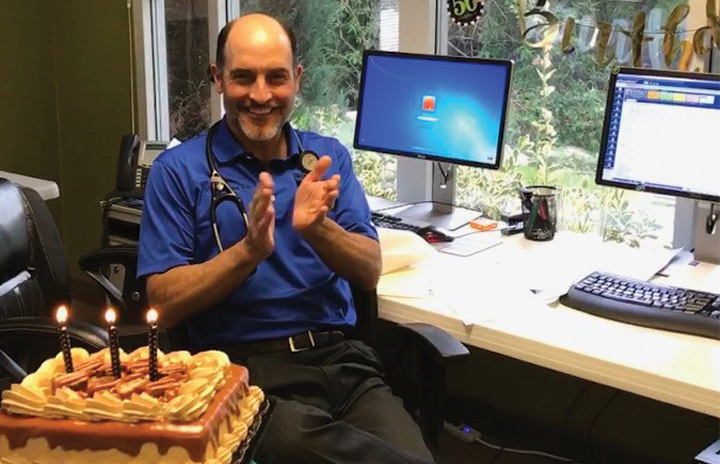 Paul I. Sheykhzadeh, D.O., F.A.C.G. grew up in the San Francisco Bay area, and he was drawn to medicine because he liked the intellectual challenge of figuring out someone's life problems and then helping them navigate how to deal with those problems. He completed a B.A. in Physiology at UC Berkley, followed by a Doctorate in Osteopathic Medicine in Chicago, Illinois. He fulfilled his internship and residency at the Oregon Health Sciences University in Portland, followed by a fellowship in gastroenterology at the University of California Davis Medical Center in Sacramento.
He says that he chose the field of gastroenterology because of the balance it provides between office-based and hospital-based patient care, as well the opportunity to perform diagnostic procedures that could ultimately lead to a life-changing treatment plan for the patient. His ultimate goal in gastroenterology is to provide excellent quality and compassionate care to his patients.
His professional interests include therapeutic pancreatic and biliary endoscopy, viral hepatitis and general gastroenterology. He says his favorite procedure—if he has to name one—is performing ERCP, which is an endoscopic test to check the tubes (ducts) that drain the liver, gallbladder, and pancreas. He also enjoys procedures that help diagnose and treat bile duct stones, biliary obstruction, and chronic pancreatitis. Dr. Sheykhzadeh is proud to be involved in medical staff leadership. He recently advanced to Chief of Staff at St. Mary's Medical Center in Reno, in addition to being a Governing Board Member.
He is also a Clinical Assistant Professor at the University of Nevada – Reno School of Medicine and a fellow at the American College of Gastroenterology. When asked what he likes most about being a partner at Digestive Health Associates and Endoscopy Center, Dr. Sheykhzadeh was quick to point to the personalities of the doctors and staff. "We can provide patient care that is excellent in quality with outstanding technical abilities while also being warm, friendly, and easy to relate to," he said.
He also added that the entire practice participates in ongoing clinical research, so that they can keep up with new developments and treatment options for any gastrointestinal issue. In his time away from the practice, Dr. Sheykhzadeh enjoys outdoor activities, including mountain biking, road cycling, climbing, skiing, and kite surfing. He is also a volunteer deputy sheriff at the Washoe County Sheriff's Office on the Search and Rescue Team.
Education, Memberships and Affiliations
Bachelor of Arts, Physiology, University of California, Berkeley
Doctor of Osteopathic Medicine, Chicago College of Osteopathic Medicine, Chicago, Ill.
Internship in Internal Medicine, Oregon Health Sciences University, Portland, Ore.
Residency in Internal Medicine, Oregon Health Sciences University, Portland, Ore.
Gastroenterology Fellowship, University of California, Davis, Sacramento, Calif.
American Board of Internal Medicine – Internal Medicine certification, 1998
American Board of Internal Medicine – Gastroenterology certification, 2002
Member, American Gastroenterological Association
Member, American College of Gastroenterology
Member, American Society for Gastrointestinal Endoscopy
Member, Washoe County Medical Society
Member, Nevada State Medical Society
Fellow, American College of Gastroenterology, 2011
Clinical Assistant Professor, University of Nevada, Reno School of Medicine
Chief of Gastroenterology at Renown Medical Center (previous)
Secretary of Staff at Renown Medical Center (current)
Chairman of the Pharmacy & Therapeutics committee at Saint Mary's Medical Center
Schering-Plough Hepatology Research Fellowship Award, 2000-2001