Michael Gilles M.D.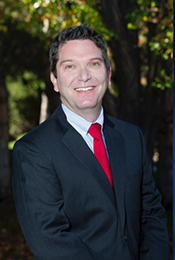 I'm your partner in health. Don't feel embarrassed or fearful about discussing your digestive issues. Let's work together to achieve better health.
Michael Gilles, M.D. believes good health begins in the gut. In fact, he says, "I find it fascinating—nearly every medical malady can be traced back to the GI system. Helping people improve their GI health is an opportunity to help each person live a better life."
Dr. Gilles' medical career began with his interest in biology and passion for helping others. His fascination with the GI system evolved with his education in medicine.
In 2005, Dr. Gilles graduated from the University of Nevada School of Medicine. He completed his residency at Vanderbilt in Nashville and his fellowship in Gastroenterology and Hepatology at the University of New Mexico. He began practicing medicine in 2005 and joined >strong>Digestive Health Associates in 2017. When Dr. Gilles is not in the office, he still finds time for his community and family. While in East Tennessee, he volunteered for Healing Hands, a group that provides medical care for the underinsured and uninsured populations in the Appalachian region. During his spare time, Dr. Gilles plays soccer with his sons, runs half marathons with his wife, kicks back with a good book, or hits a few rounds of golf. When it comes to practicing medicine, Dr. Gilles wants each patient to feel comfortable and open when discussing their health concerns. He tells patients, "Don't feel embarrassed or fearful of talking about your digestive issues. I'm here as a partner in health. Let's lose the stigma and get healthy." And, reaching that health goal is exactly what Dr. Gilles does through advanced diagnostic therapies and procedures, such as endoscopic ultrasounds and therapeutic endoscopy.
Education, Memberships and Affiliations
Bachelor of Science of Cell and Molecular Biology, Cum Laude, University of Nevada, Las Vegas
Doctor of Medicine, University of Nevada School of Medicine, Reno, NV
Internship, Internal Medicine, Department of Medicine Vanderbilt University Medical Center, Nashville, TN
Residency, Internal Medicine, Department of Medicine Vanderbilt University Medical Center, Nashville, TN
Fellowship, Gastroenterology and Hepatology, University of New Mexico, Albuquerque, NM
Fellowship, Advanced Endoscopy, Endoscopic Ultrasound and Therapeutic Endoscopic Retrograde Cholangiopancreatography, University of New Mexico, Albuquerque, NM
Associate Professor of Medicine, University of New Mexico, Albuquerque, NM
Alpha Omega Alpha Medical Honor Society
Outstanding Leadership Award, University of Nevada School of Medicine
Outstanding Service Award, University of Nevada School of Medicine
Member, American Gastroenterological Association
Member, American Society of Gastrointestinal Endoscopy
Member, American College of Gastroenterology
Member, American College of Physicians
Member, American Medical Association
Board Certified
Internal Medicine
Gastroenterology
Accepting new patients
Request Appointment
Expertise
Gastroenterology
ERCP
Pancreaticbiliary disease
CONTACT US
Digestive Health Associates