What is a Double Balloon Endoscopy?
A double-balloon enteroscopy (DBE) is a technique that allows your gastroenterologist to see areas of your digestive tract that are outside the reach of traditional endoscopes. Using a push-and-pull method in which two balloons are inflated and deflated, the intestines seem "shortened" because they can fold as the scope advances through the small intestine.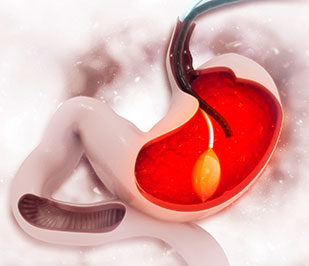 Who Needs a Double Balloon Endoscopy?
DBE is most often used to examine patients with a surgically altered digestive system, such as gastric bypass, Billroth II gastrectomy, and Roux-en-Y anastomosis during liver transplantation.
Double Ballon Endoscopy in Reno, NV
At the Digestive Health Center in Reno, NV, we offer advanced diagnostic procedures like the double ballon endoscopy to ensure your digestive health is in the best hands. You can schedule a double balloon endoscopy with our board-certified gastroenterologists, Dr. Sumodh Kalathil and Dr. Dennis Yamamoto, at our conveniently located surgical facility, 5250 Kietzke Lane in Reno.
This procedure allows your GI doctor to examine the small intestine, offering precise insights into various gastrointestinal conditions. Contact us by calling (775) 600-4717 to schedule your double balloon endoscopy appointment.
Request Appointment