What is a Fibroscan?
FibroScan is a non-invasive test that uses a technology called Vibration Controlled Transient Elastography (VCTE™) to assess the health of your liver. The test is quick and painless, and provides a non-surgical alternative to a liver biopsy. During a Fibroscan you lie on your back with your right arm raised behind your head. A technician or nurse applies a water-based gel to the skin and places the probe against your skin with a slight pressure. The examination includes 10 consecutive measurements made at the same location. The result is delivered at the end of the test.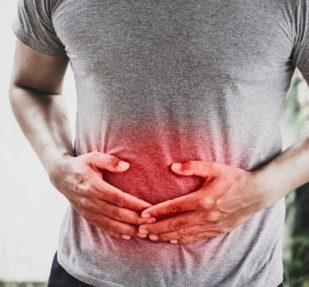 Who Needs a FibroScan?
Fibroscan can be used for almost any patient to asses liver fibrosis.
What is the prep for a FibroScan?
To prepare for a FibroScan, your gastroenterologist will need you to refrain from eating or drinking anything within 2 – 3 hours of the test. Your stomach will need to be completely empty. Your gastroenterologist will give you very specific instructions regarding when to begin fasting based on when your test is scheduled.
The FibroScan test is performed on your right side under your arm at the level of your breast bone. You should plan to wear a blouse or shirt which can be partially unbuttoned to expose the right side above the waist and below the breast.
Learn more: https://www.ktvn.com/story/41877828/preventing-fatty-liver-disease
Request Appointment