Digestive Health Center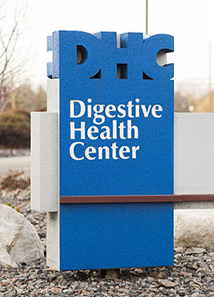 Digestive Health Center was one of first freestanding endoscopy centers in Reno, raising the level of gastrointestinal healthcare for the region for more than 20 years. DHC is a 10,000 square foot facility boasting state-of-the-art technology, three spacious procedure rooms, and the most highly-trained healthcare staff in the city.
The gastroenterology team at DHC is the preferred choice for digestive healthcare, providing the top three diagnostic procedures: colonoscopy, upper endoscopy, and flexible sigmoidoscopy. The physicians and staff offer superior patient care, exceeding industry standards for quality, safety, and service.
Parking Directions – Digestive Health Center is located at 5250 Kietzke Lane in Reno, just off Highway 395. The building features a big green awning and parking is available just steps from the building, circling the entire perimeter.