Crohn's Disease Treatment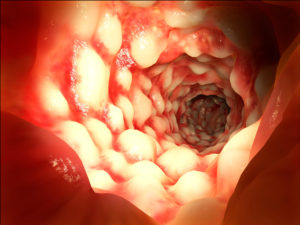 Visit our Reno gastroenterologists located at 655 Sierra Rose Drive in for a convenient and friendly digestive health consultation. You will find our knowledgeable GI doctors ready to answer all of your questions or concerns about Crohn's Disease, its most symptoms and treatment. For more information or to schedule an appointment with one of our esteemed physicians like Dr. Lynda Hoang or Dr. Sam Nourani, reach out now.
What is Crohn's Disease?
Crohn's disease is an IBD that can appear anywhere in the digestive tract, but most commonly affects the lower part of the small intestine. It can attack tissues all the way through the intestinal wall, but it's not necessarily consistent—it sometimes skips areas, switching back and forth between areas of normal and inflamed bowel. It is not known what causes Crohn's disease, although managing your diet and stress levels could help alleviate some of your Crohn's symptoms. It tends to run in families, and up to 20% of patients with Crohn's disease have a close family member who also has it.
Request Appointment
Find a Gastroenterologist