What is Hepatitis?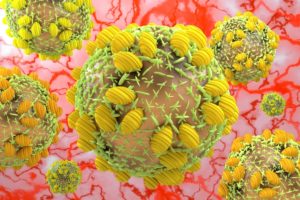 Hepatitis is an inflammatory disease that affects your liver, and it's caused by a viral infection. Some types are chronic, meaning they last for more than 6 months. There are 5 types of hepatitis: A, B, C, D, and E.
How Do You Get Hepatitis A?
The hepatitis A virus (HAV) is highly contagious. You're most likely to catch hepatitis A by having close contact with someone who has it or from contaminated food or water. If you have a high risk of contracting HAV, there is a vaccine available.
There is no treatment for hepatitis A, but most people recover without any permanent liver damage.
How Can You Catch Hepatitis B?
The hepatitis B virus (HBV) is a blood-borne liver infection, which means it is spread through the exchange of bodily fluids. Sexual contact or sharing razors with someone who has hepatitis B, along with intravenous drug use, increase your risk of contracting HBV.
The CDC estimates that 1.25 million people living in the US (350 million people around the world) have chronic hepatitis B.
What is Hepatitis C?
The hepatitis C virus (HCV) is a contagious liver disease, most often spread through direct contact with bodily fluids. Hepatitis C may be contracted by sex with an infected person or intravenous drug use. About 15%-30% of people who contract hepatitis C experience it as a short-term illness, but for most people, it is a chronic disease.
There are about 2.7 million Americans with chronic HCV, making it one of the most common blood-borne viral infections in the US.
What is Hepatitis D?
The hepatitis D virus (HDV) is a blood-borne liver infection and can be spread through puncture wounds or contact with infected blood. Hepatitis D is an uncommon form of hepatitis that occurs only in people who already have hepatitis B, but it is very serious.
What is Hepatitis E?
The hepatitis E virus (HEV) is mainly found in areas with poor hygiene. It is usually contracted by drinking contaminated water, and there is no vaccine for HEV. Hepatitis E is uncommon in the United States, but the CDC reports cases in Asia, Africa, Central America, and the Middle East.
Request Appointment
Find a Gastroenterologist