Do I Need a Gastroenterologist?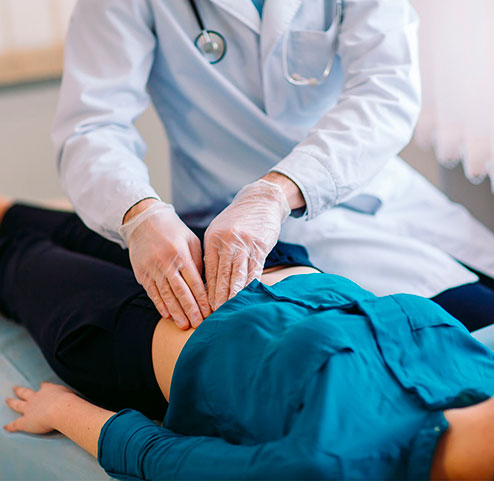 With hundreds of specialties and subspecialties in the medical field, patients can have a hard time figuring out what kind of health care provider to see when new health problems appear. A gastroenterologist is a doctor with advanced knowledge of the digestive system or gastrointestinal (GI) tract.
Your GI tract is made up of everything in your body that aids in digestion, which is where your body absorbs nutrients from your food and eliminates the rest as waste. Most people know that their esophagus, stomach, small intestine, and large intestine all play a part in digestion, but what you may not know is that your digestive system also includes your gallbladder, liver, pancreas, and bile ducts. Gastroenterologists have expert knowledge about how these organs work, and how to recognize and treat issues that may appear when they don't work properly.
If something is out of whack in your digestive system, it can easily throw off your entire body. Effects can include changes in your mood, energy levels, and weight management, and it can even lead to more serious disorders.
Your family doctor may send you to a gastroenterologist for treatment of digestive issues or for diagnostic procedures, such as a colonoscopy or upper endoscopy. If you have any of the following symptoms or conditions, a gastroenterologist may be able to help
If you think you might need to see a gastroenterologist, make a choice for top-quality care with Digestive Health Reno. The expert team of Digestive Health Reno offers personal, specialized care you can trust.
Request Appointment
Find a Gastroenterologist
Symptoms
Stomach pain
Bleeding in the digestive tract
GI Cancers (i.e.., colorectal cancer, stomach cancer, pancreatic cancer, liver cancer)
Constipation
Diarrhea
Difficulty swallowing
Diseases of the colon (i.e., polyps, irritable bowel syndrome [IBS], colitis, Crohn's disease)
Gallbladder disease
Heartburn and gastroesophageal reflux disease (GERD)
Hemorrhoids
Hiatal hernias
Liver disease (e.g., hepatitis, jaundice)
Celiac disease
Lactose intolerance
Stomach upset, nausea, vomiting
Ulcers
Experiencing these Symptoms?
Request Appointment